Customized belting solutions tailored to your needs
We are dedicated to supporting you throughout your entire process, from concept and planning, to design, installation, and maintenance of new and retrofit belting systems. That collaborative approach drives us to provide world-class technical support and service as we
co-engineer the best results together with you.
Habasit offers a unique range of online tools, including the well-known SeleCalc engineering programs used by engineers worldwide to select and calculate the optimal belting solution for specific application needs.
Joining
Fabric belts can be cut in length and width and delivered open or endless. Habasit offers several proven joining techniques, like Quickmelt, Flexproof, Stepflex or Thermofix, to make your belt endless, and longitudinal joining to overcome width manufacturing limitations.
For applications where you need to assemble the belt after installing the conveyor, mechanical fasteners are an ideal solution. These include stainless steel fasteners for general applications and plastic fasteners in the food industry, where you use metal detectors or magnetic conveyors on the line.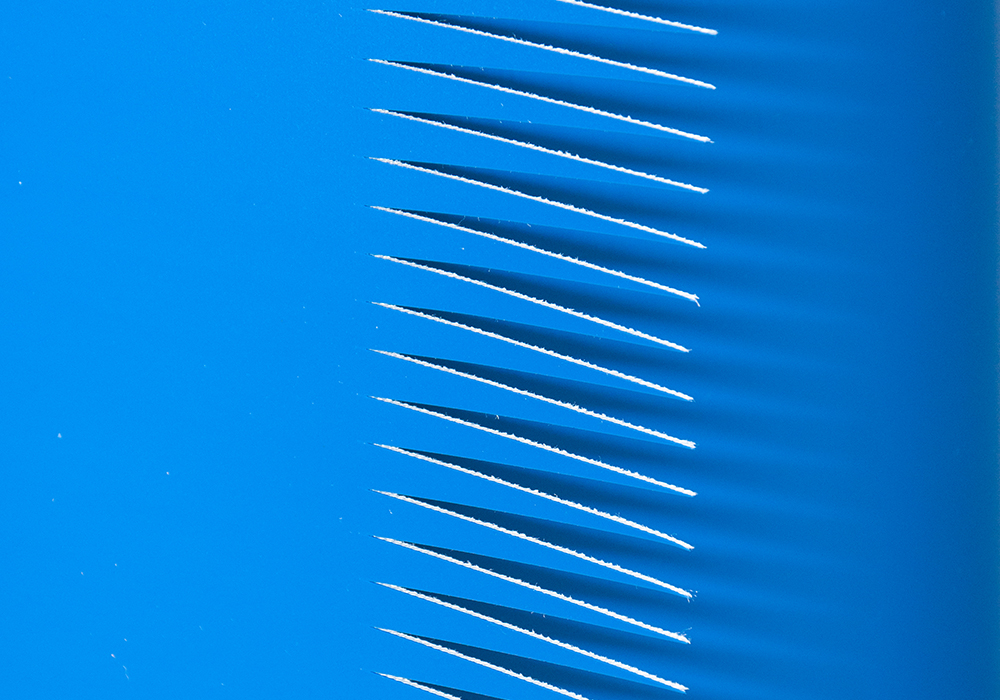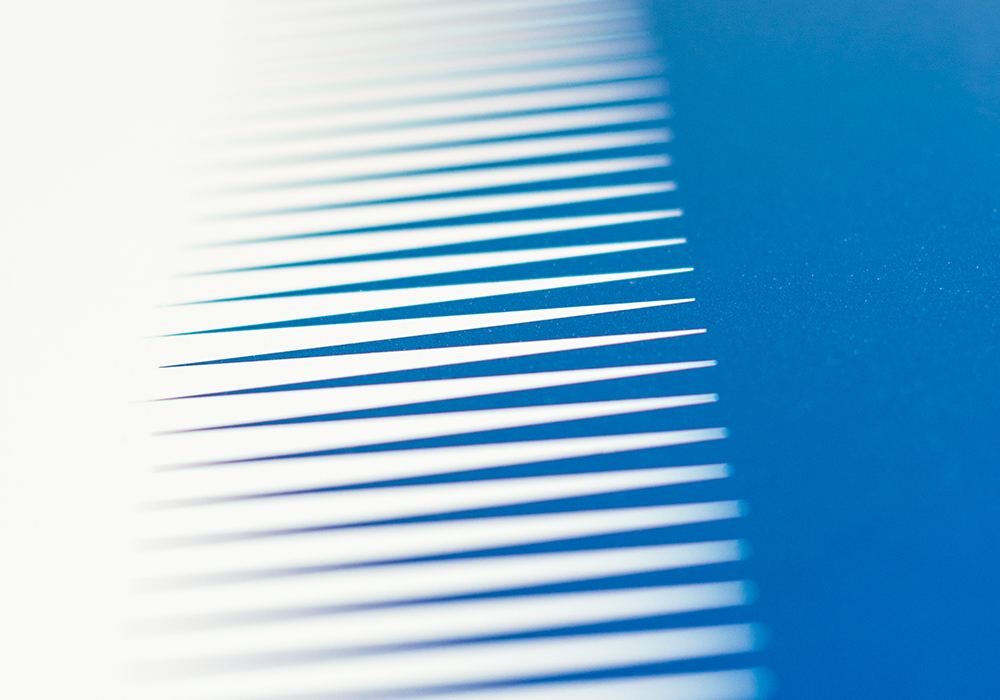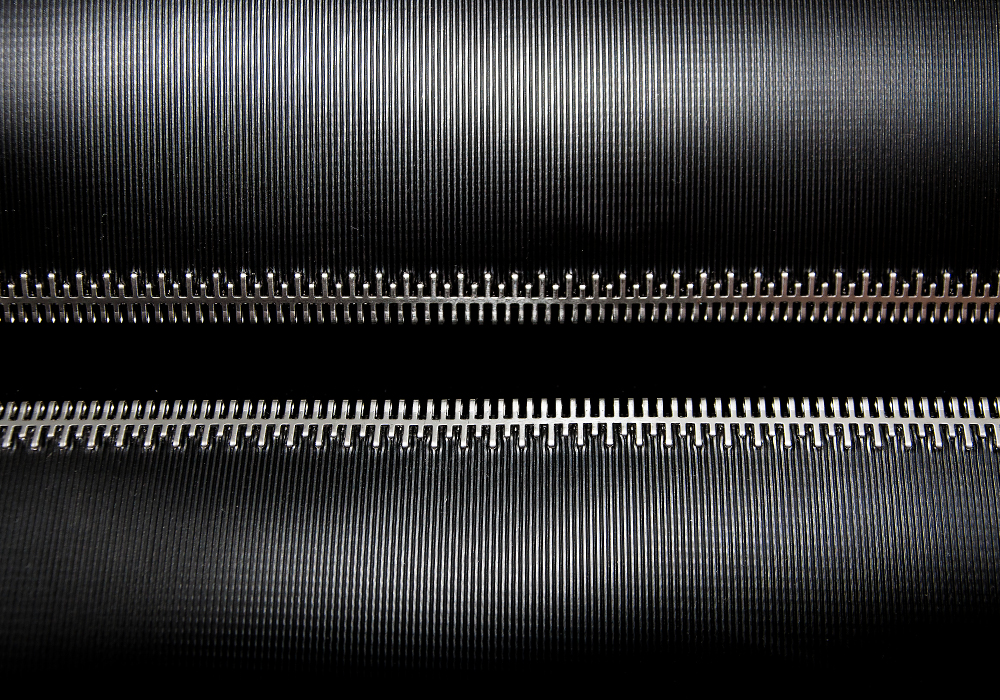 Belt accessories
Fabric belts are available with a number of accessories, such as profiles, cleats, and sidewalls, to support any application needs. Longitudinal profiles improve the belt tracking, while flight profiles and cleats provide product separation and support transportation on incline or decline lines. Sidewalls and scoops help to contain bulk products and secure product movement in steep applications. The precise, high-quality fabrication process results in exact and perfectly hygienic welding, especially crucial for food industry applications.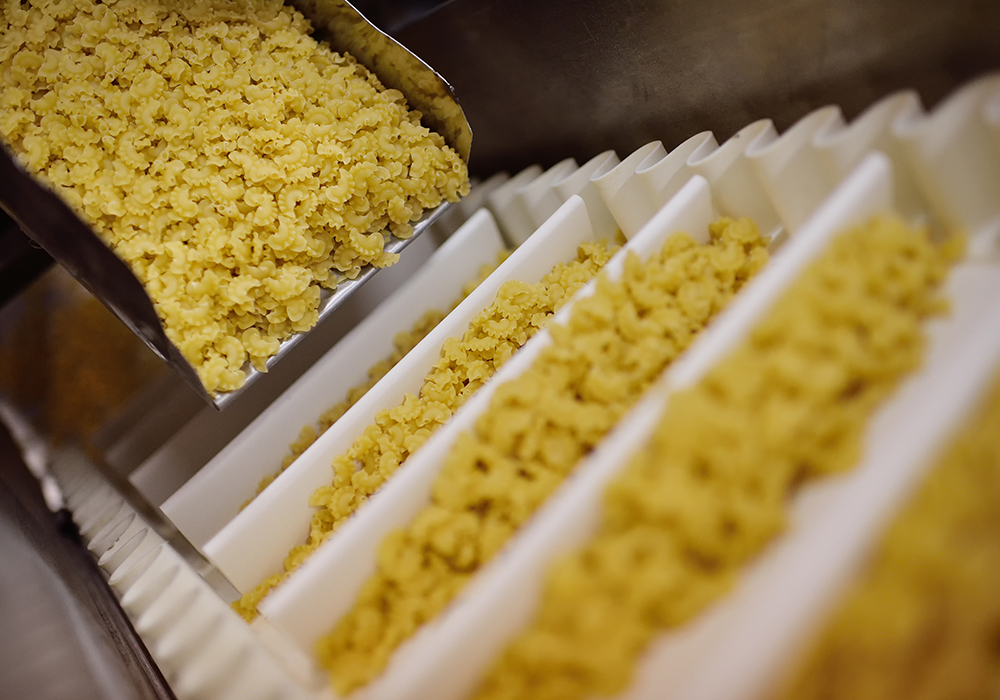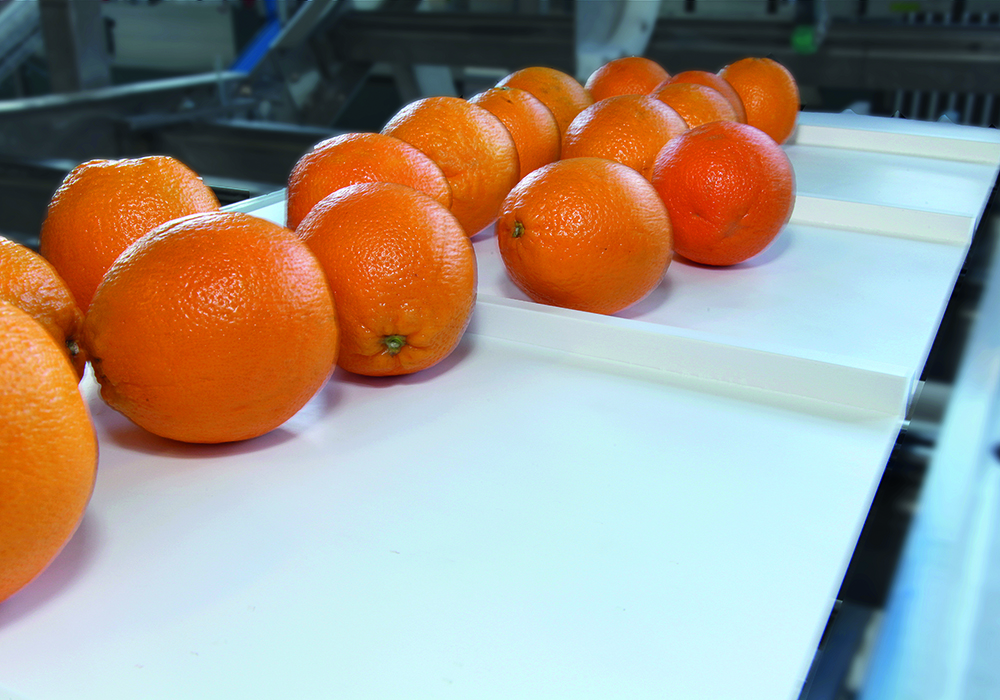 Edge treatment
Sealing the edges of fabric belts prevents fraying and removes the risk of fiber contamination of products, machines, or bearings. This edge treatment, frequently used in food processing, pharmaceutical manufacturing, and wet applications, improves hygiene, cleanability, and belt life.
Rounded edges are ideal for belts during the hand-over of goods in distribution systems, particularly for paper applications.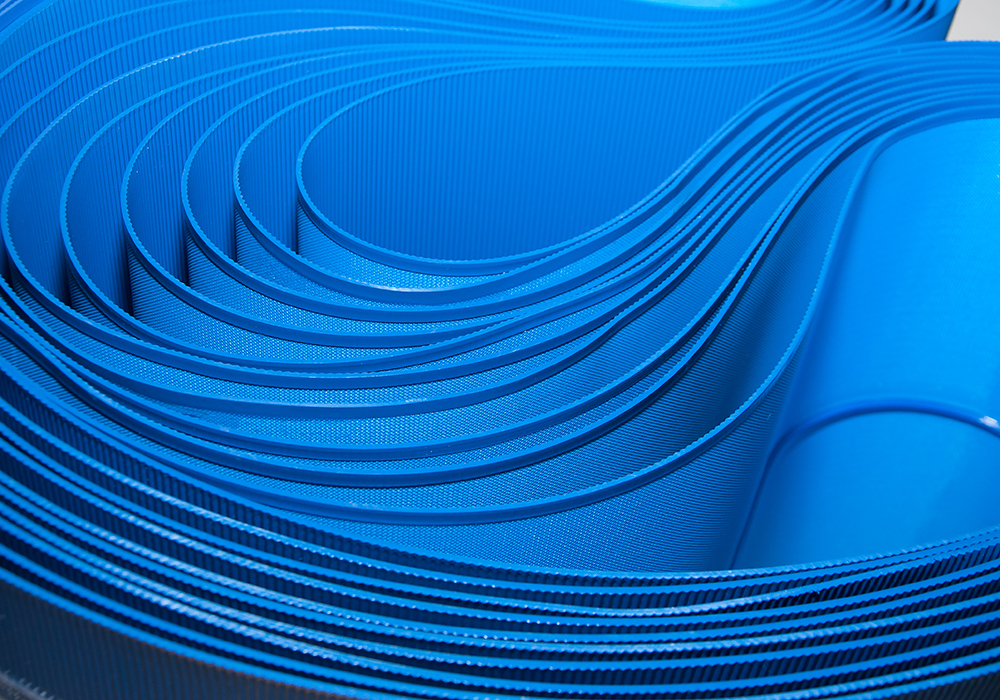 Special shapes
Straight belts may not satisfy your needs when you have to transport goods around a corner or curve. Habasit curved belts offer just the solution for such applications, ensuring easy conveying and reliable transport around corners. Our CNC cutting and expert knowledge of belt properties ensure high dimensional accuracy and guaranteed repeatability.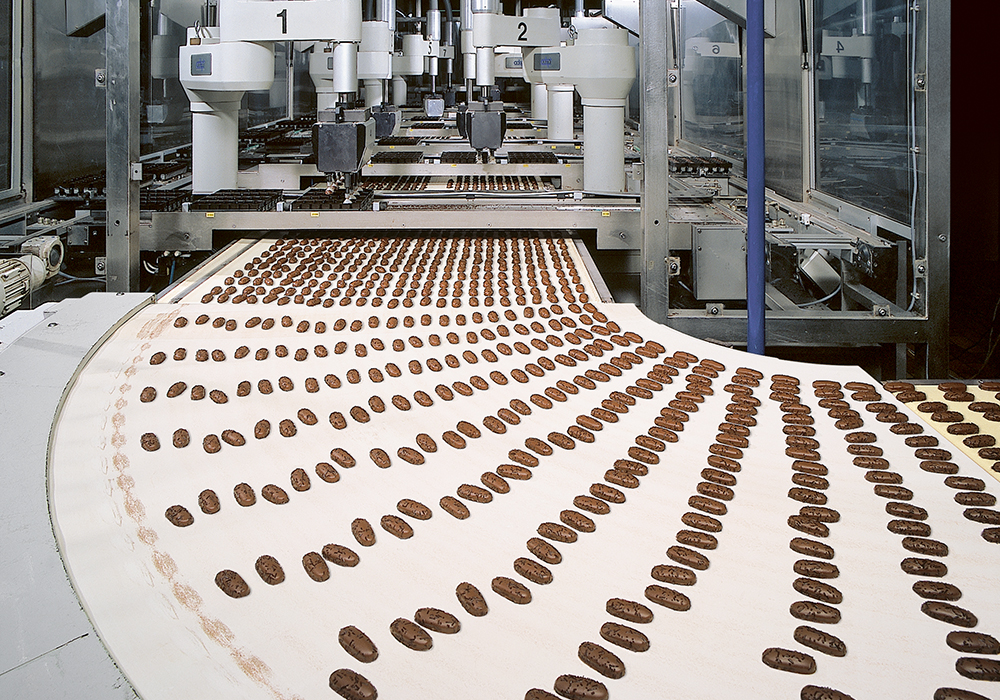 Marking
Markings on conveyor belts support product positioning and identification in food and non-food applications. Offering high visibility and contrast and high wear resistance, we can customize any printing on the belt for individual needs. Habasit's high-quality process ensures that food contact certification is maintained for food belts with laser markings.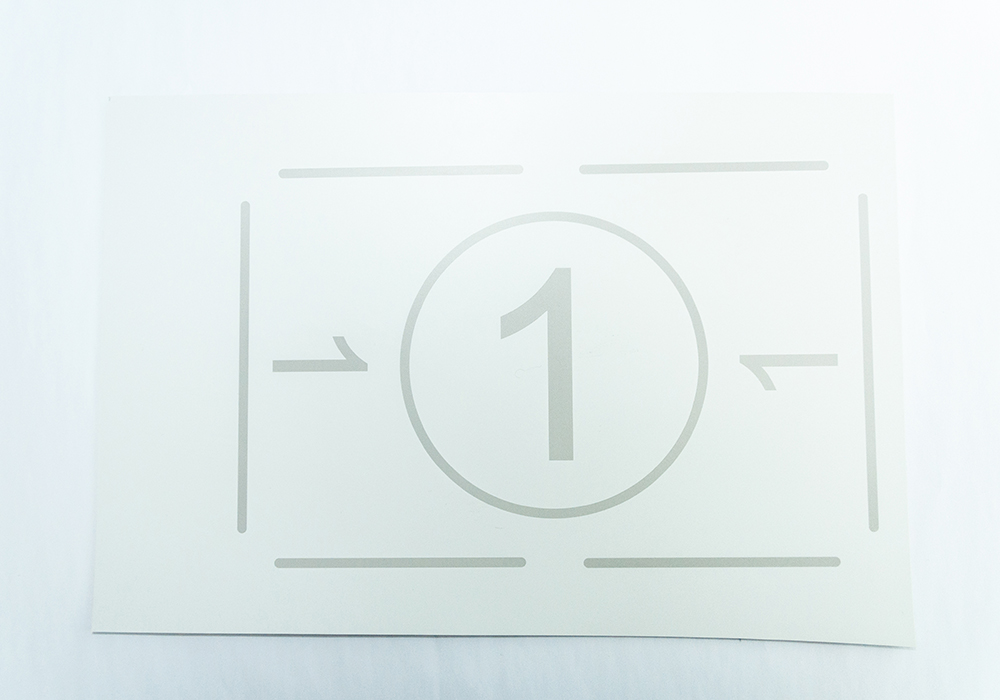 Joining
Habasit offers all our Habasit Cleandrive positive drive belts with a hygienic welded Quickmelt joint as standard. You can also choose a mechanical lace joint – a reusable hinge pin system that meets the strictest hygiene requirements. Mechanical lace makes assembly and disassembly easy, using a headless design with a locking collar to insert and remove the pin. Altogether, you gain easier cleaning and maintenance for minimal downtime.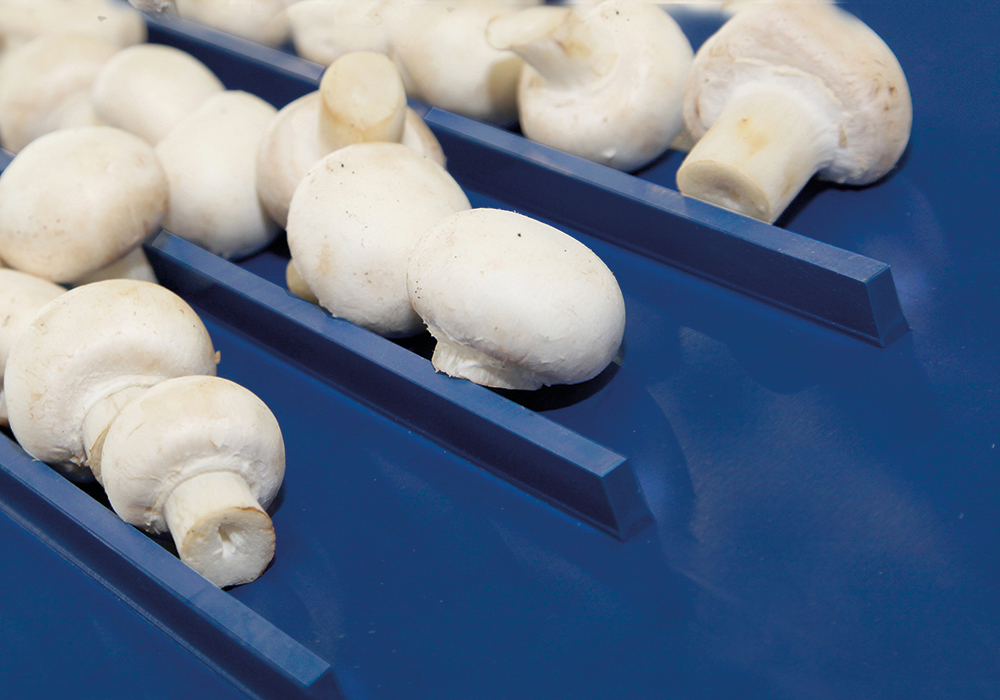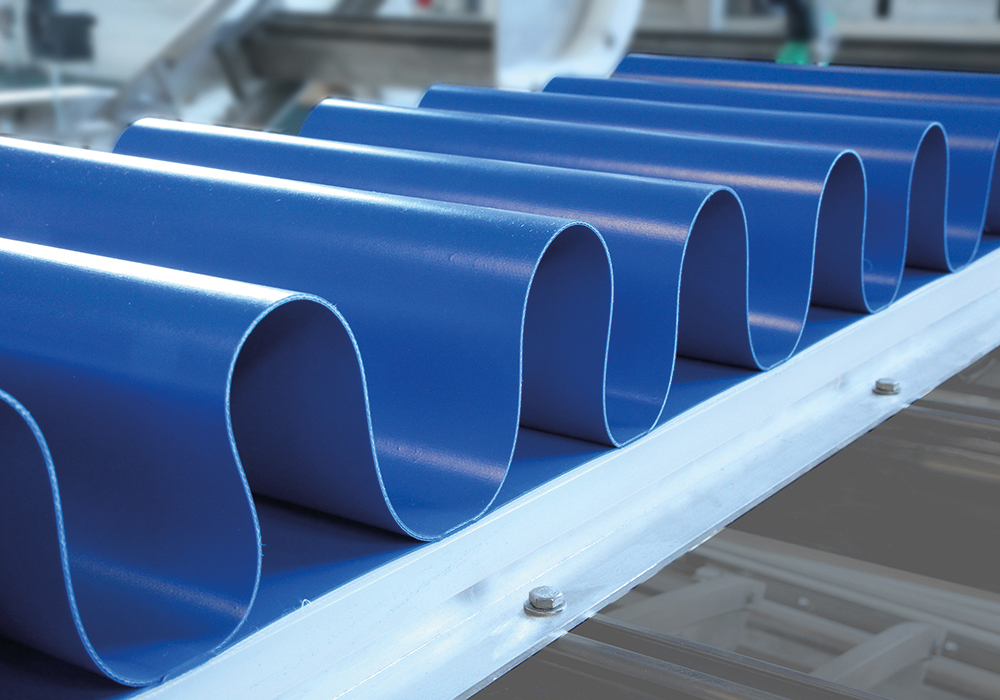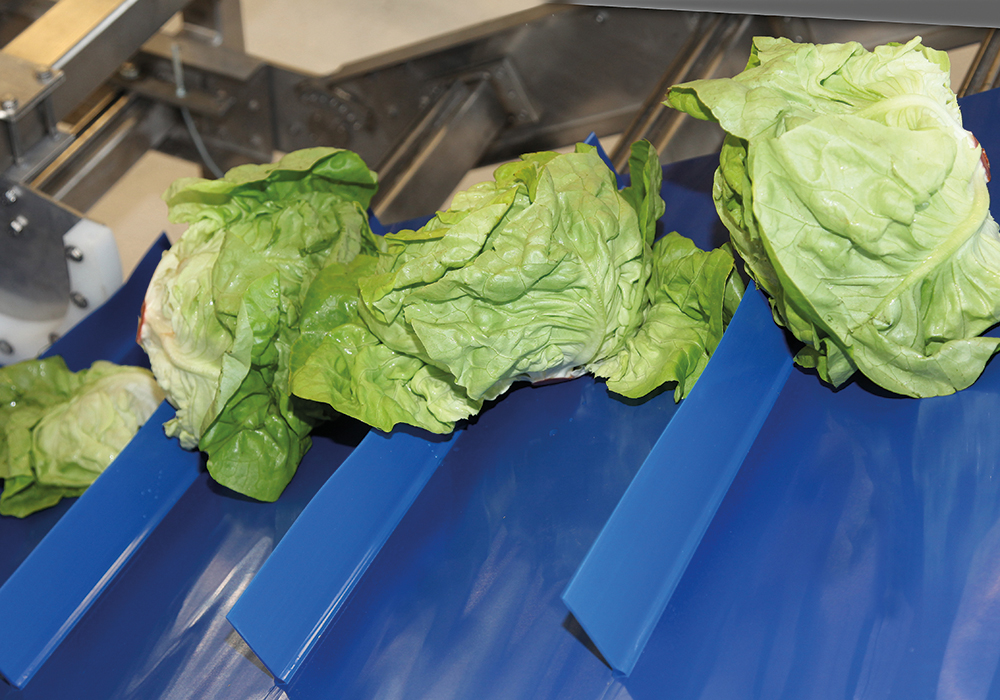 Belt accessories
Using belt accessories on Habasit Cleandrive belts can enhance the operation of your applications. Options such as flights, sidewalls, and guiding profiles can optimize the belt's efficiency and improve performance. Our hygienic welding technology guarantees the solid attachment of accessories, with an easy-to-clean bonding area using hygienic, rounded corners.
Saniclip
The innovative Habasit Saniclip enables quick belt opening and easy belt sanitation. It allows simple rod installation and removal for applications requiring frequent belt sanitation. Saniclip has a tactile, non-slip surface for easy removal in wet and fatty environments. Installing multiple Saniclips on a single belt permits easy opening in several locations.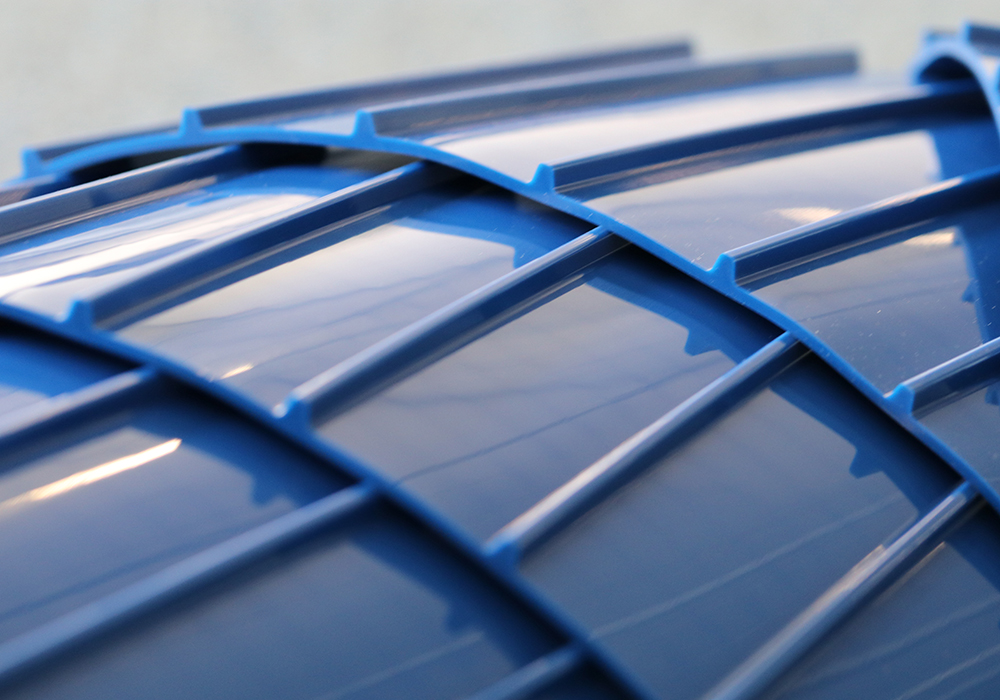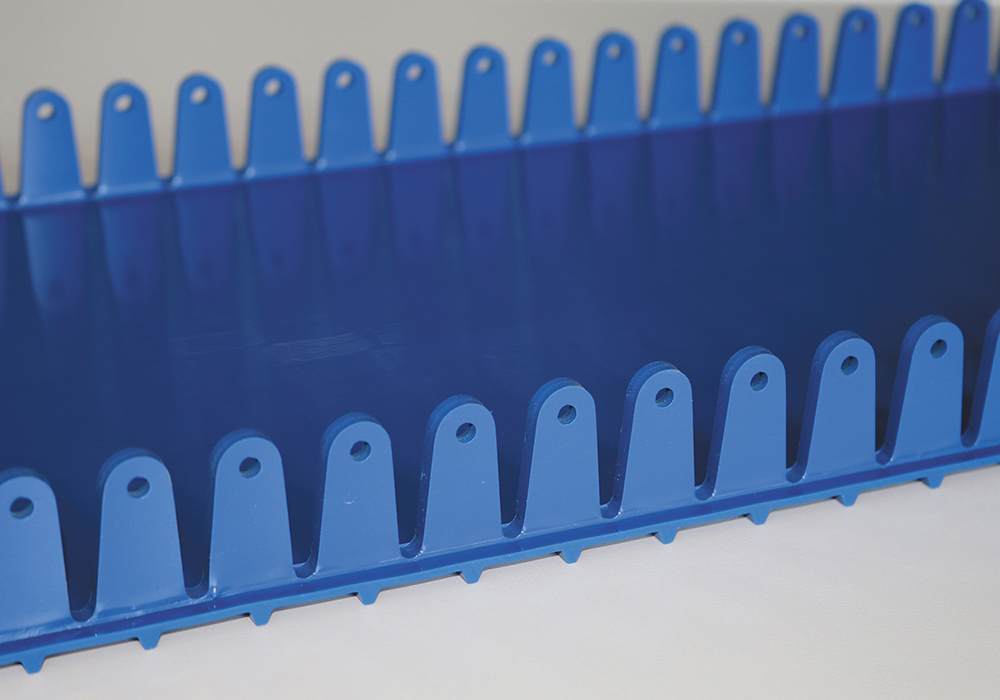 Custom fabrication
Depending on the application and product shape, many other belt engineering options are possible. For example, customized flights cut from flat flight material according to your drawings help better support or convey the product. Sidewalls in different heights and thicknesses optimize the belt to your specific application needs. Guiding slots ground through the drive bars in the running direction help you achieve better belt tracking. For wet applications, machined holes can flush water away in front of the flights, or along the entire belt.
Joining
Habasit offers all its thermoplastic timing belts with a welded Habasit Flexproof joint as standard. We can also supply HabaSYNC timing belts with an open, pre-prepared Habasit Flexproof joint for on-site assembly. This enables faster belt assembly directly on the application with minimum effort.
Pin joint
Replacing timing belts can be very time-consuming, especially in the case of multi-line systems or difficult-to-reach belts. Mechanical joining methods make this job fast and easy. Pin joints are flexible, safe, and reliable as precision holes in the teeth form a sturdy guide for the connecting pins and guarantee a safe and reliable joint. The minimum deflection diameter specified by the belt is unaffected by the pin joint. Choose between A 5, 8, or 11 connecting pins.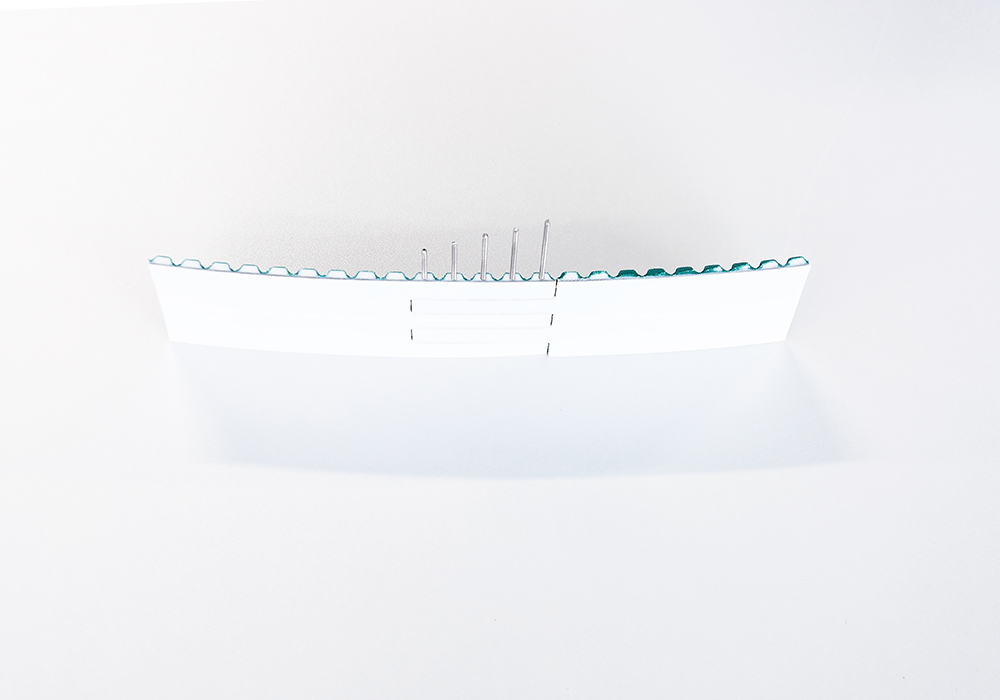 Hinge Joint
Many synchronous conveying applications require frequent replacement of timing belts. Habasit developed the HabaSYNC mechanical hinge joint to make the process quick and easy. The hinge joint design is an excellent choice for both single belts or multiple belts aligned side by side.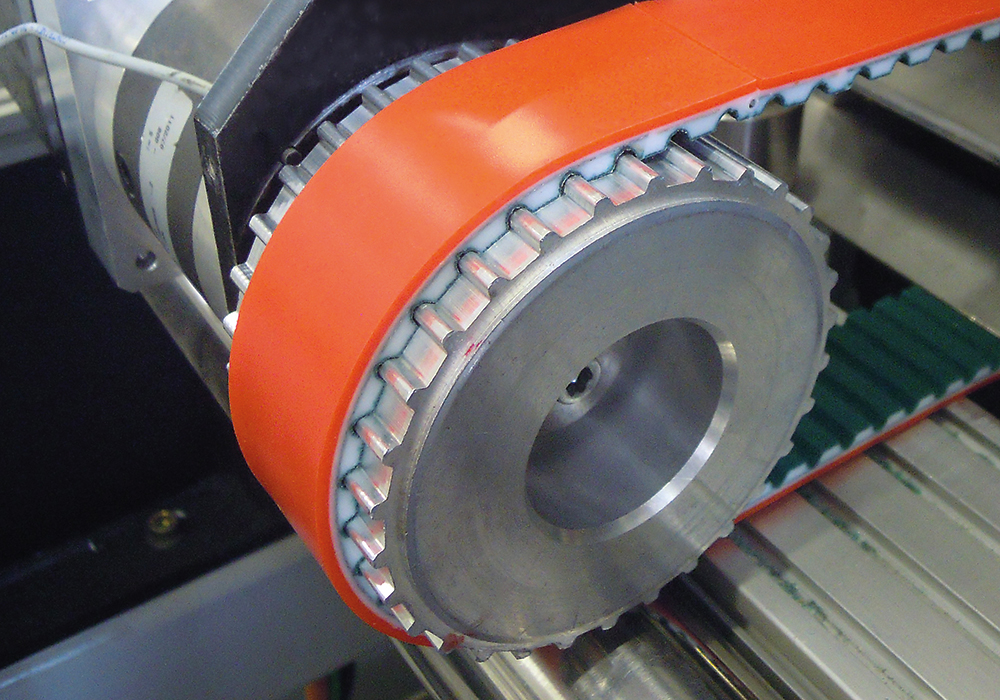 Polyamide Hinge Joint
Polyamide material characteristics allow dynamically higher loading capacities. This makes PA hinge joints an ideal application solution for wide timing belts.
Covers
To meet the most demanding application needs, you can choose from a vast selection of different covers and surface structures for HabaSYNC timing belts. The extensive cover range allows allows you to design with a broad scope of mechanical, physical, and chemical properties to fit your exact application needs.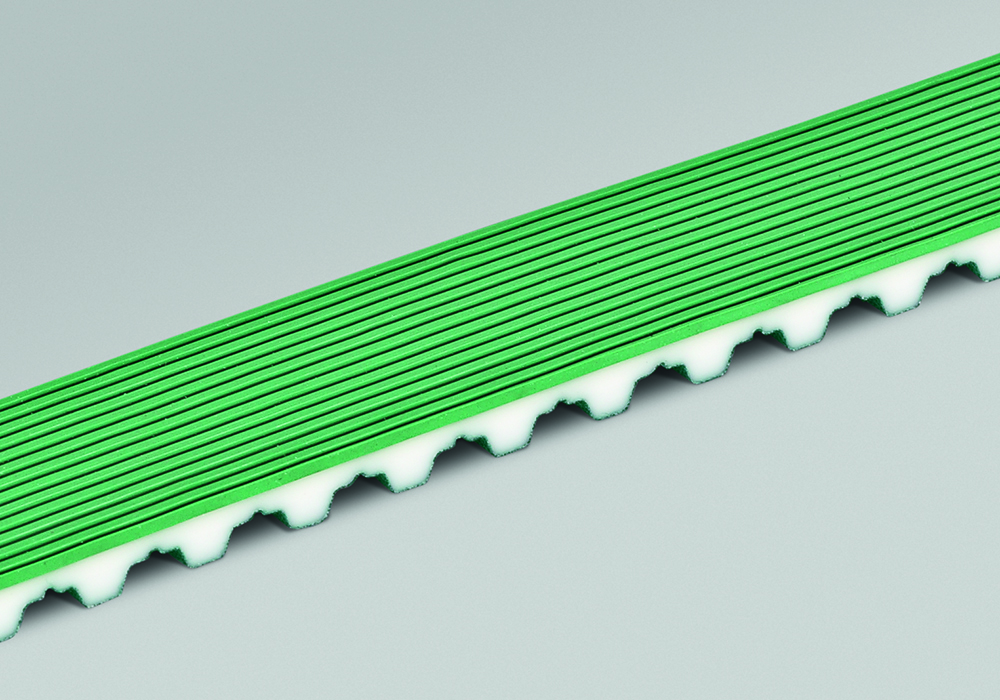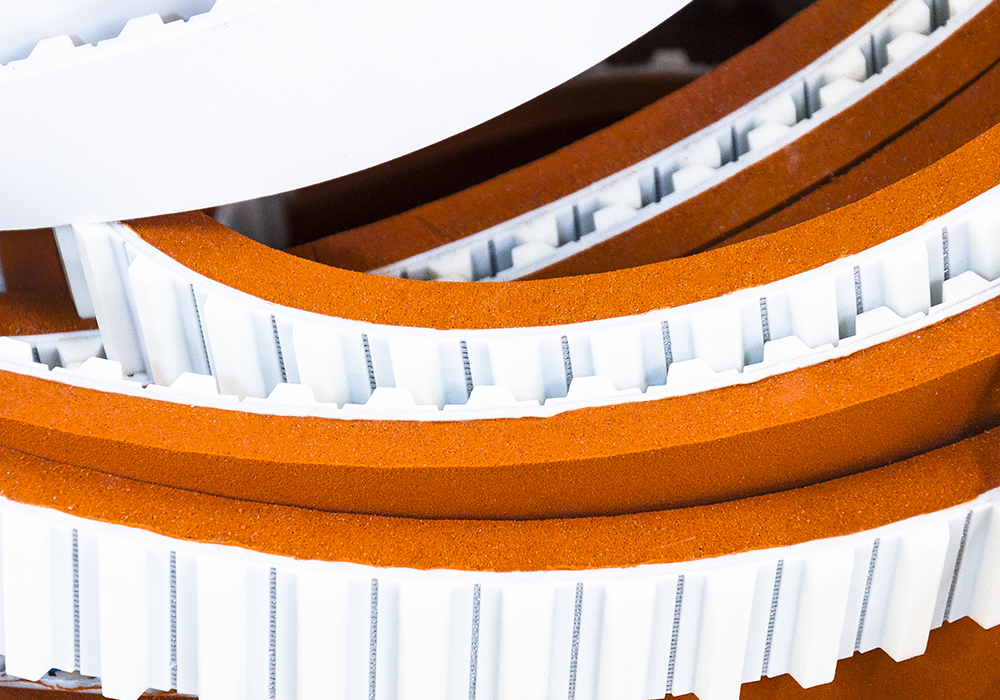 V-guides and longitudinal profiles
To help track the belt or assist in conveying and product placement, we can add V-guides and other longitudinal profiles to HabaSYNC timing belts. We offer a variety of notched and unnotched options in different sizes to meet your application requirements.
Welded cleats
Using high-frequency welding (HF), friction welding, or infrared welding, we can add Cleats (TPU profiles) to the conveying side of the timing belt in any number, shape, or placement. Cleats can have standard rectangular shapes, or can be tailor made and designed to meet your specific requirements.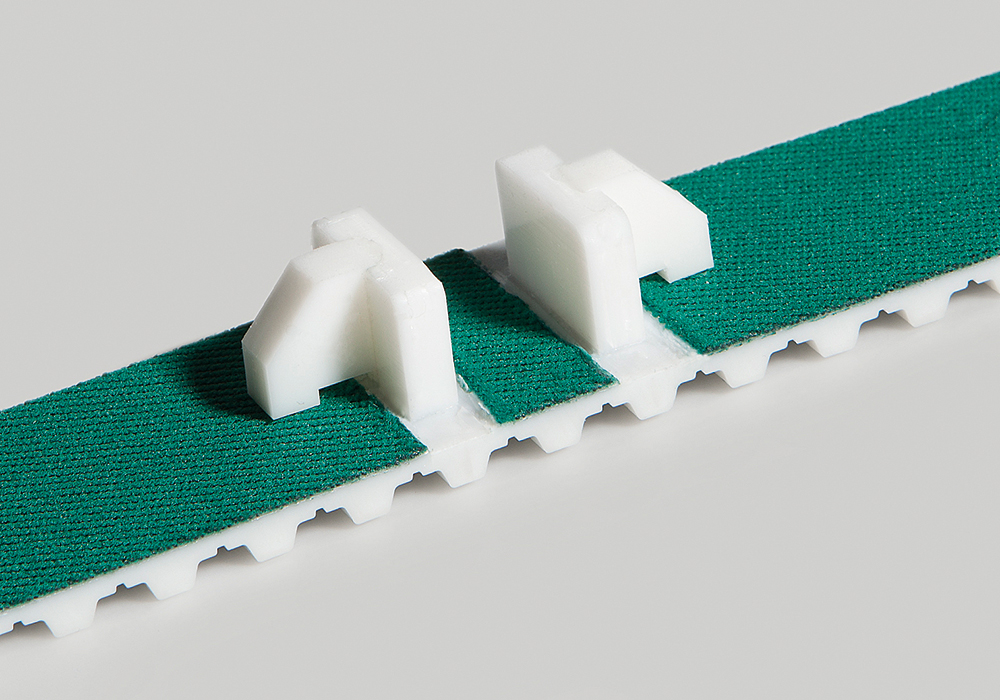 False teeth attachments
The Habasit false teeth system allows you to attach profiles that cannot be welded to polyurethane timing belts due to their size or material characteristics, or when you require a more robust cleat attachment. The false teeth system forms a high-strength, detachable profile connection.  The profile fastens with screws to a false tooth inserted into the teeth after the individual teeth are have been machined.
Making in-house belt fabrication possible
Effective and efficient fabrication of belts on site is made possible with the broad range of Habasit tools. The available equipment series cover the requirements of standard or specialized in-house fabrication, as well as on-site installations of belts and tapes.
Hot-pressing devices
The kits provided to join Habasit fabric and monolithic belts consistently deliver outstanding joining quality, high reliability and flexibility. Ease of use is guaranteed by Habasit control units and a constantly updated database of joining parameters, validated by our engineers on Habasit products.
Joining devices
Habasit belts are joined using three different standard techniques, each providing different features and advantages, based on the application and the product type to be joined.

The range of joining devices includes welding tools and hot pressing devices covering different material needs and belt widths.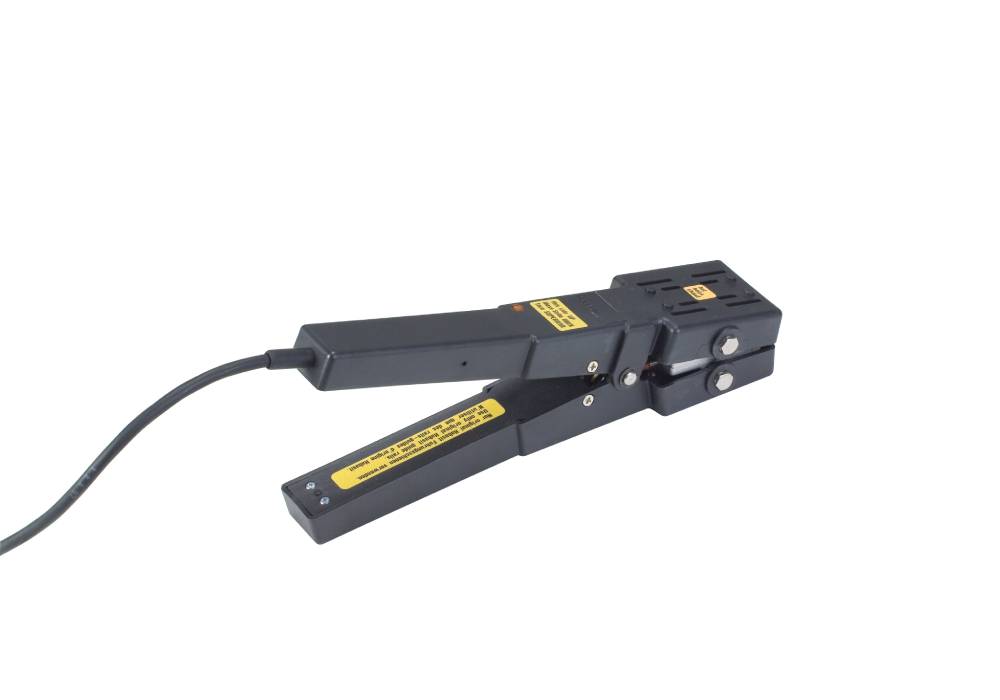 Skiving devices
Skiving prepares the belt ends for the Thermofix joining - a splice type, where the ends of the belt are skived to a wedge shape: one end of the belt from the top face, the second from the underside.