Swiss precision you can rely on
HabaSYNC timing belts support conveying and linear movement applications where optimal performance depends on precise product placement and component positioning. High-quality materials coupled with our state-of-the-art manufacturing processes and years of experience ensure innovative solutions tailored to your needs.
HabaSYNC belts are generally used in applications requiring exact product placement and precise component positioning. Synchronization is achieved by meshing the belt teeth into a matching pulley. Our timing belts are available in imperial and metric pitches.
HabaSYNC open-end timing belts
When you need parallel or linear synchronicity for timing belt conveyor applications, HabaSYNC open-end belts meet the challenge thanks to their exact tooth pitches with very small tolerances. The belts deliver precise positioning and gentle product conveyance without damage or bottlenecks. They also support increased throughput and greater efficiency due to tighter product spacing on the belt.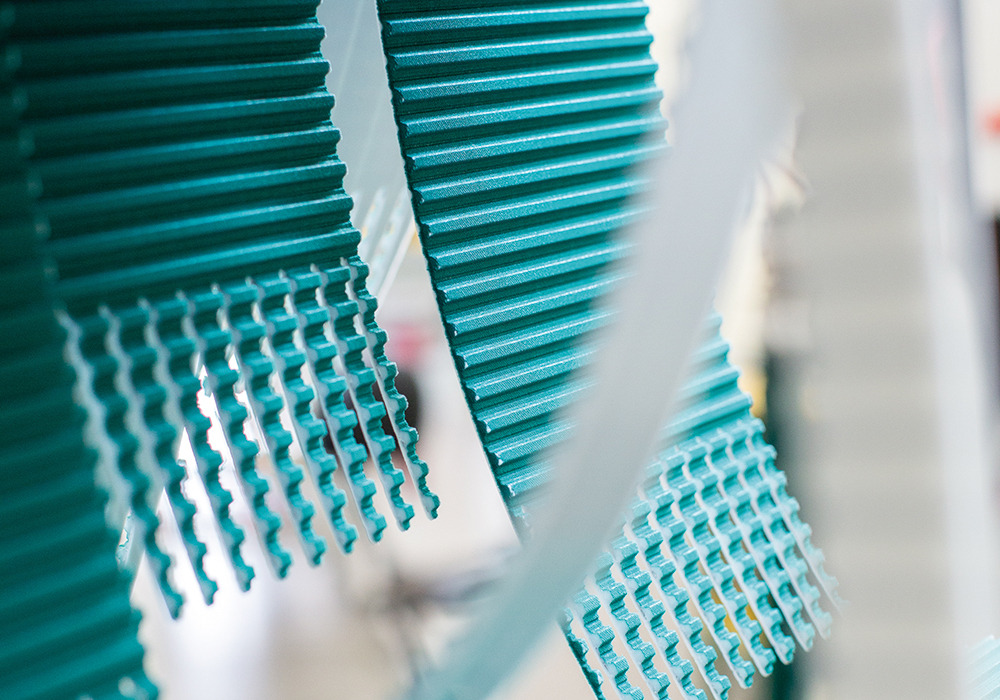 HabaSYNC wide timing belts
Need a belt width greater than the standard 150 mm / 5.9"? Habasit has the solution. Our wide timing belts allow synchronous conveying and precise product positioning on widths up to 609 mm / 24". Belts can be used in any application thanks to the wide choice of TPU matrix materials available. Whether you're a tire maker, food producer, or other manufacturer with materials handling applications, we have the solution to match your needs.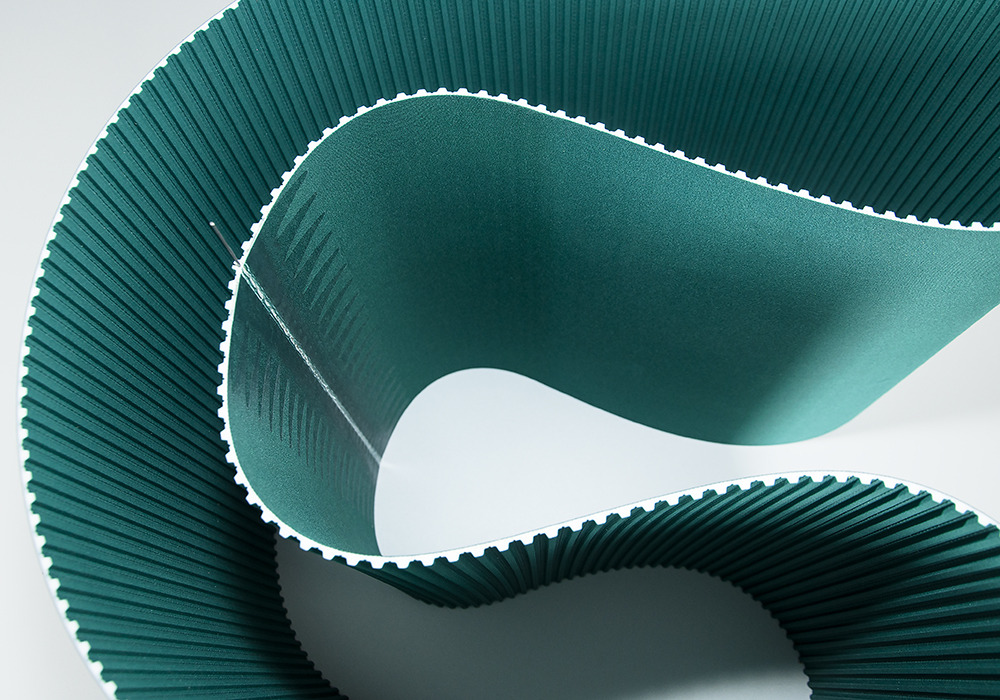 HabaSYNC flex timing belts
HabaSYNC flex seamless timing belts deliver high reliability and precision performance. Manufactured with truly endless cords without a welding splice, the belts offer double the strength of joined  endless belts. This makes flex timing belts not only excellent for conveying applications where supreme strength is a must, but also perfect for heavy loads and power transmission applications.
HabaSYNC flat belts
HabaSYNC flat belts offer maintenance-free operation, low-noise running, and significant cost savings in comparison with roller chains and cable tension systems. Available in different thicknesses with a variety of strengths provided by reinforcement cords, plus a choice of TPU matrix materials, these belts are ideally suited for applications based on linear movement with a winding function, such as lifts and elevators.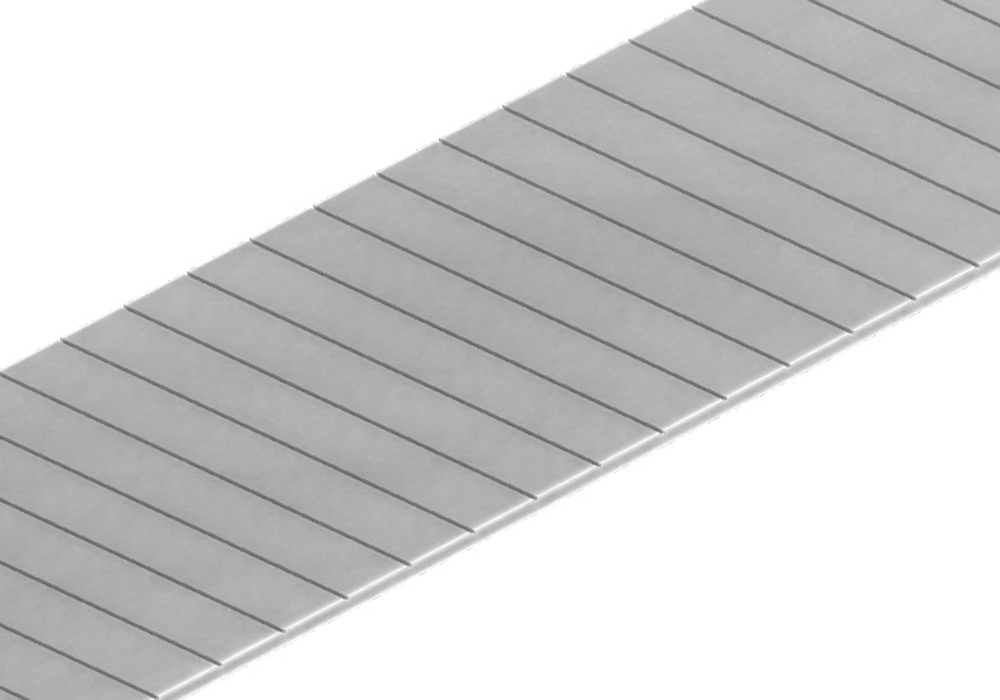 HabaSYNC engineered cast belts
HabaSYNC cast timing belts are the right solution when complex, fully customized and precise belt construction is required. Cast belts are molded using thermoset elastomers and a wide variety of cords. The molds can be adjusted to create not only standard shapes but also belts with integrated profiles and special surfaces to perfectly match your application needs.
HabaSYNC timing belt covers
Habasit offers a wide range of covers for HabaSYNC timing belts of different sizes, materials, and surface structures. We have a solution to fit your specific application needs and handle your product efficiently, effectively and reliably.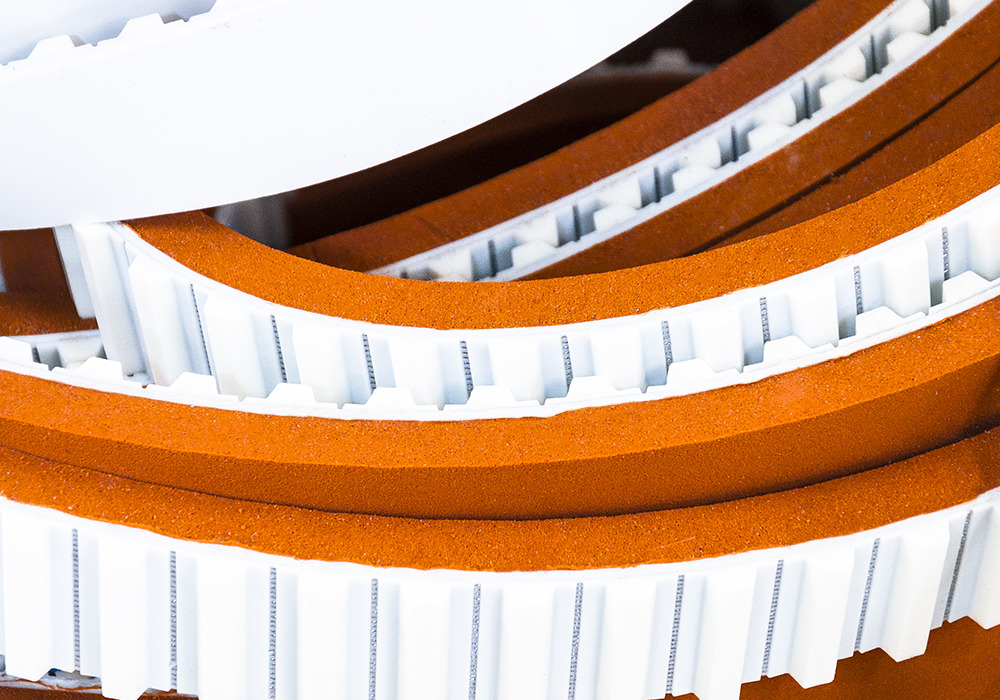 Pulleys
HabaSYNC timing belt standard and custom-designed pulleys are made to order in metric or imperial pitches. The standard material is aluminum, but other materials such as stainless steel, plastic and UHMW are available on request. There is a choice of several designs, including bar stock, no flanges, single flange or double flange design, with or without hubs, and with special machined finishes for keys and clamping mechanisms.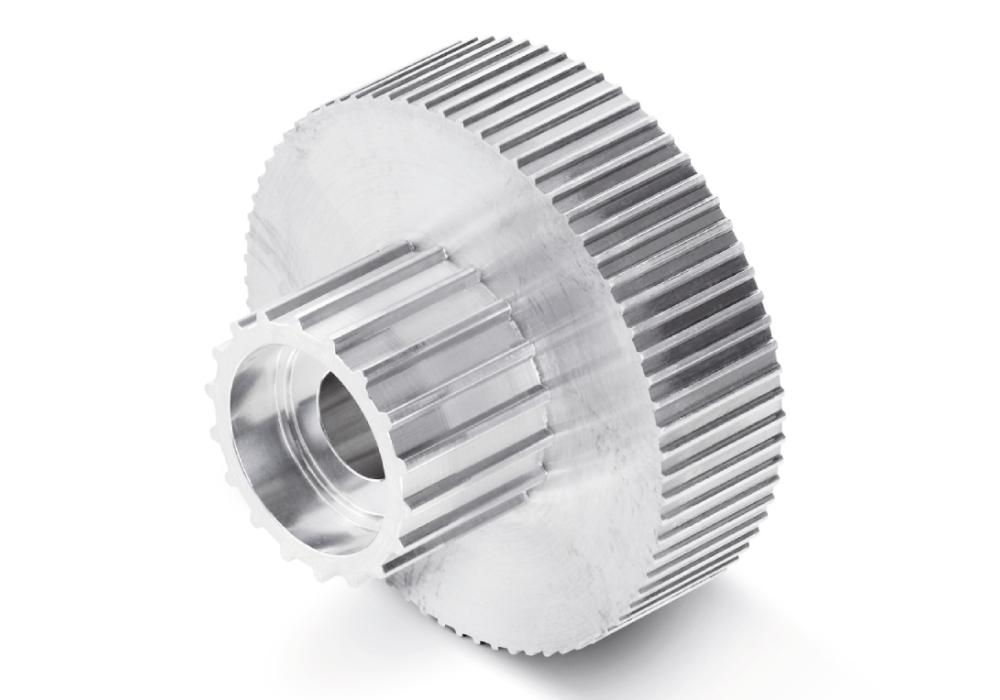 Clamps
Aluminum timing belt clamping plates are used to join the belt ends in linear positioning and vertical lift applications where the belt moves bi-directionally between the pulleys on a horizontal or vertical plane.  

Common applications are:
Linear actuators
Mechanical slides
Automated storage and retrieval systems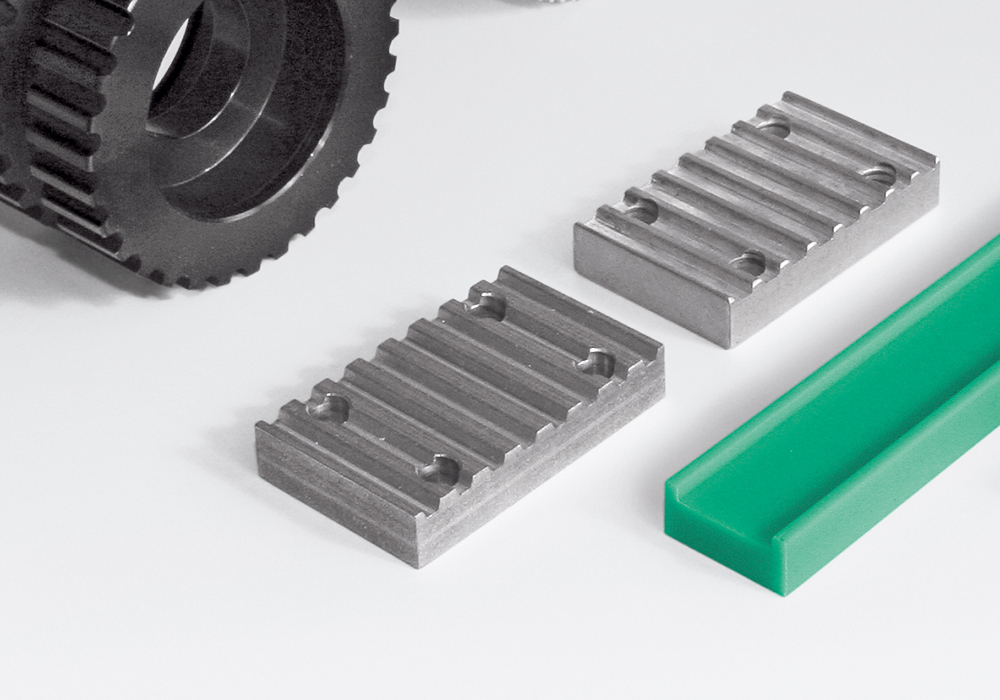 Guides
HabiPLAST guides reduce the coefficient of friction (COF) between the teeth on HabaSYNC timing belts and the supporting conveyor surface. These guides are self-lubricating and designed to yield low noise. The material also provides good chemical and corrosion resistance.  

HabiPLAST guides are available with or without raised edges, with a flat support surface or with tracking guides machined in the HabiPLAST surface to accommodate the most popular guides G6, G10 and G13 guides. 

HabiPLAST is available to fit standard HabaSYNC timing belt widths and can be supplied with or without metallic inserts.